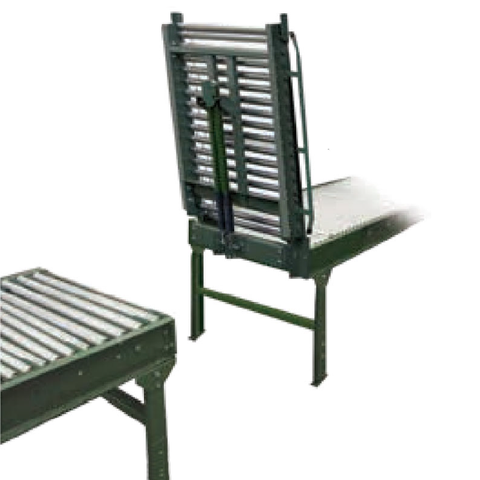 Gravity Spring Balanced Gate - Light Duty
Spring Balanced Gates can be used with gravity and roller conveyor to allow access to both sides of the conveyor line.  Gates will allow passageway for personnel, lift trucks and other equipment.  The tension springs are easily adjusted to provide minimum weight lifting effort.
These Gates are used with:
1-3/8 Steel Roller Gravity Conveyor
1-3/8 Aluminum Roller Gravity Conveyor
Steel Skatewheel Gravity Conveyor and
Aluminum Skatewheel Gravity Conveyor.
Available widths are: 12", 15", 18" and 24".
3 ft., 4 ft. or 5 ft. Overall Lengths.
Roller gates are also available with 1-1/2 in. roller centers
A Safety Gate Latch prevents gate from falling while latched in the raised position.
---
We Also Recommend