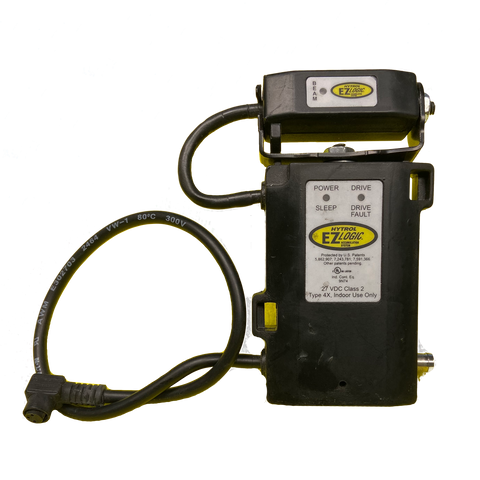 Used Hytrol Zone Controller - 032.501
This is a used Hytrol Controller - it has been tested and is guaranteed for 90 days.
The heart of the EZLogic® Accumulation System is the EZLogic® zone controller. Each controller is equipped with a photoelectric input device to detect product presence, a microprocessor to evaluate various input signals, and control connections to provide communication of data between zones and to and from outside sources. Two types of product sensing are available: A retro-reflective type that is used in conjunction with a reflector to detect packages by looking across the width of the conveyor, and a diffuse type which is used to detect packages when a reflector cannot be used.
---
We Also Recommend